► Chapter One: St. Petersburg Overview
► Chapter Three: Getting In and Around
► Chapter Four: 10 Best Hotels and Accommodations
► Chapter Five: 10 Best Restaurants and Fine Dinings
► Chapter Six: 10 Best Shopping Malls in St. Petersburg
► Chapter Seven: 10 Best Tourist Spots in St. Petersburg
► Chapter Eight: 10 Best Off – The Beaten Path in St. Petersburg
► Chapter Nine: 10 Best Nightlife in St. Petersburg
► Chapter Ten: Festivals and Holidays in St. Petersburg
Chapter Three: Getting In and Around St. Petersburg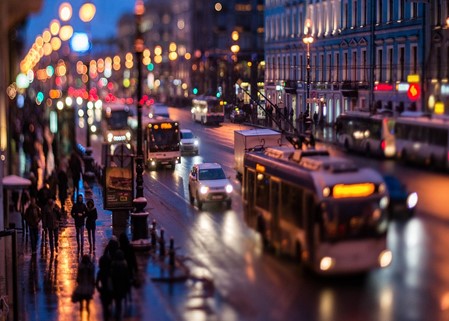 The bustling city of St Petersburg was envisioned by Peter the Great to be the hub of commerce and a window to the West. He would be proud to know how his legacy is continued and would beam to see the city he imagined come to its fruition and continues to gain its footing in the modern, economic-driven world we live in now. There are a number of ways you can get around the city of Czars and there is no shortage of sights to see whilst you are at it.
The once marshlands occupied by Swedes, and then later taken back by imperial Russia, is a far cry from its humble beginnings. Now a thriving hub for commerce and economics, the city is called regional home offices for some of the biggest international banks, and companies. Because of this, employment is available therefore the fittings of the city have to keep up with the basic needs of its local citizenry to go about their jobs. With all this activity happening, getting around the city has become much easier than it was a few decades ago. Today most signs in Russian is also announced in English making it much easier for the present day traveller to get around. You can even pick up maps of St Petersburg in English at the airport, select bus terminals and train stations.
The city of St Petersburg has a vast system of public transportation which can get you places you want to go. It is reliable, efficient, and it is affordable. Aside from the vintage but on-schedule bus system, there are other available modes of transport that will do the job in half the time. If you are the brave sort, who can communicate their queries in hand gestures and pointing to a map, you might be able to get by riding on a bus. It is cost effective, and a way to get in touch with the actual inhabitants and get a feel of what it is like to be a resident of St Petersburg. Bus tickets are not very expensive and you can even get a week pass to ride to all the places you want.
Another interesting way to see St Petersburg is through one of the city Trolleybuses. The first trolleybus service began in Oct 21, 1936 and they were built within until the city could afford to purvey better vehicles. Being environmentally friendly vehicles, the Trolleybus has survived even in the advent of the much faster underground train system. The only setback about Trolley buses is their inability to change lanes hence they are prone to getting caught in traffic jams. But it is still worth a go even if only for a short distance. Riding on local transportation in a new city you visit is a pretty good way to experience the hospitality of locals.
The taxi system in St Petersburg is unlike most taxi systems in the world (or maybe it is). Let's explain that a little. It won't sound as complicated once you know. Unlike the private cars we call through apps that would give us rides for a fee, anyone who has a car can potentially be your cab driver. Private car owners have come up with a system called paid-hitchhiking, so do not be surprised to see the locals flagging down seemingly random cars on the streets that actually stop for them. Of course there are regular registered taxis that you can find around the city but they don't come as cheap as the paid-hitchhiking system. If you are keen though, you will be able to spot some newly registered taxis that have upgraded their vehicles, and lowered their rates, giving fixed rates based on the travel distance of the destination.
Let's just say that the overall taxi system in St Petersburg, as it is all around Russia, is not as efficient as the taxi systems we find in Europe, the United States and some select Asian countries where all you need is an app and you get taxi service at its most efficient. Although some taxi companies have taken pains in improving services and lowering prices, there is still a lot left to be desired in terms of upgrading their taxi system standards and taxi regulations. Don't get caught getting into a wrong cab because aside from the legal and registered cabs that run in the city there are many illegal cabs known as the taxi mafia. You want to stay away from them. If you intend to take cabs around the city, now is a good time to ask your local friend about the safety and efficacy of taxis.
The thing is, you will probably need to get a cab sometime or another during your stay without the convenience of ordering ahead for it. You may be coming from the airport from a late flight or you may want to get back to your hotel from a night out and since buses and trains stop running at night, here are some tips on how to spot the right taxi when you need one.
Keep in mind that not all Russians will speak English and those who do may not speak it very well. Be patient and you can get through. Listen to your guts.
You can find them near metro stations, commercial centres, restaurants and clubs. There will be official St Petersburg cabs then there will be privately owned cabs that operate almost 24/7. It will not be as cheap as the other available options to get to and fro.
You want to negotiate the price of the fare before getting into the taxi. A good way of determining the price for cabs is to have your hotel call a cab company and ask for the price of the fare.
You would think that most taxis would have a taxi sign and a taximeter but this is not so for many of the taxis in St Petersburg, so don't be surprised if you mistakenly flag down a car and it stops. Agree on a price first and you will get to your destination. They may overcharge you a little but as long as you don't complain and pay the fare, you'll be fine. You can spot the legitimate taxis pretty easily as they would usually be lined up at the airport of places of tourist interest. Not that they would not try to overcharge you like the private cars, but this is a good way for you to get a feel and be able to recognize one cab from another.
Want to read the entire thing?