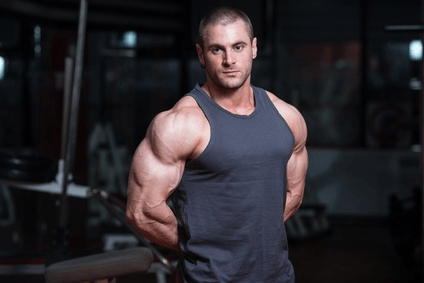 Jon Shelton
Jon Shelton came to fitness, nutrition, and bodybuilding the hard way — through sweat and perseverance. Taking a firm stance against steroid and drug use, Shelton is an advocate for targeted supplement use in concert with a well planned, healthy diet to optimize body appearance and performance.
Although a self-professed gym rat, Shelton's books are aimed at people of all ages and fitness levels. "It's never too late to get moving," Shelton says, "and it's never too late to start sculpting your body. Just pick a goal and then find the safest and most efficient way to attain it."
Unlike many writers in the fitness field, Shelton has no contractual ties to any company. "If I tell you a machine is great, it's because I've used it," he says. "If I tell you about a product, it's because I've used it with good results. Nobody is paying me to say anything."
In his early twenties, Shelton went from being an overweight, out of shape couch potato to a fit and healthy athlete over the course of one year. "I wrote everything down," he said. "What did work and what didn't. I told myself I didn't ever want to have to work that hard again, so I was going to keep up with what I was doing."
Then Shelton realized that the key to his personal discipline and willpower was simply competing against himself. "Don't get me wrong, I liked the changes I was seeing in my own body, but man! When I came out of the gym beating my own numbers? That was the greatest. It still is."
Infusing his writing with the lessons he learned in the gym and from personal trainers, Shelton always addresses motivation and dedication. Decrying the epidemic of "food-like" substances that Americans eat every day, Shelton speaks out against the epidemic of obesity and lethargy that has turned us into a physically stagnant nation.
"People are always telling me they want more energy," Shelton said. "They say they have to find a way to get more done. You want more energy? Get yourself fit. Get in shape. Lose the weight. Build the muscle. You'll be shocked how much better you feel and how the improvements spill over into every area of your life."
His common sense approach made so much sense to the friends he helped get started at the gym, they encouraged him to put his ideas in writing. "My high school English teacher might have a fit if she knew I was putting out books, but I've found out the only thing I like better than staying fit is explaining to other people how they can get in shape too."