► Chapter One: Singapore Overview
► Chapter Three: Getting In and Around Singapore
► Chapter Four: Hotels and Accommodations
► Chapter Five: Dine and Shop
► Chapter Six: Tourist Spots in Singapore
► Chapter Seven: Temples in Singapore
► Chapter Eight: Interacting with Singapore
► Chapter Nine: Nightlife in Singapore
► Chapter Ten: Off – Beaten Path in Singapore
Chapter One: Singapore Overview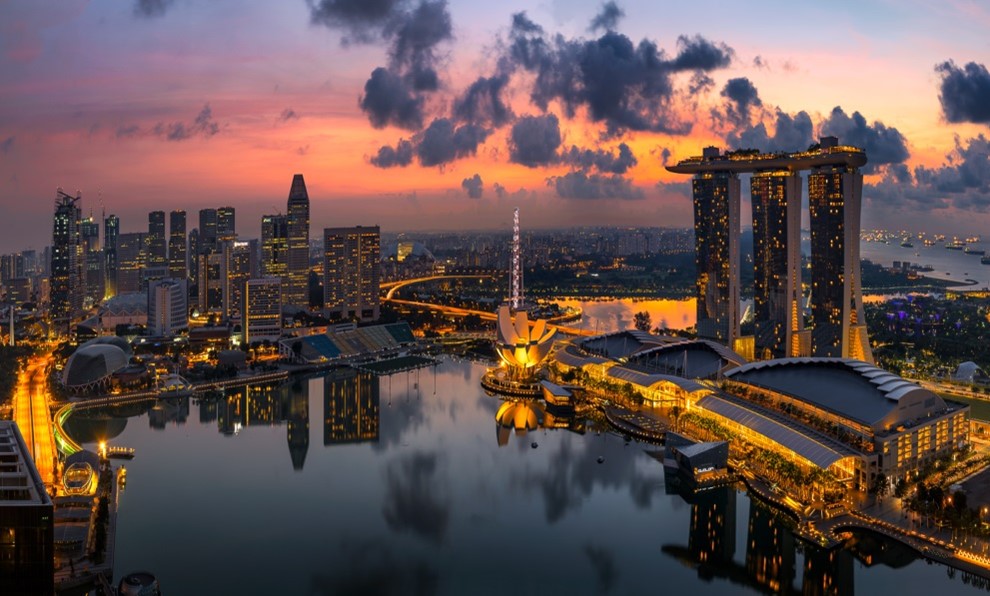 Before you set foot on one of Asia's Tiger Economies, it is essential to know specific details of what you're about to deal with. Singapore is quite a cozy and small country compare to other Asian countries in general, and if it is your first time to travel here, you might want to consider discovering facts about this awesome place, so that you know what to expect before you go about in your itinerary and to avoid getting into trouble. In this chapter, you will be provided with an overview of Singapore – its city, language, culture, people, and of course history!
If you have enough knowledge about these things, you will not just enjoy and appreciate the city but also get to be prepared for a different kind of Asian adventure!
Singapore is located in Southeast Asia, and it is very near the equator, so don't be surprise because it's almost always summer in this place. It is a sovereign republic near the Malaysian and Indonesian Peninsula and it is basically just an extensive island with several islets that surround it.
The Republic of Singapore has done much reclamation over the past decades; they created a sort of a green living ecosystem where they populated the island with lots of tropical gardens, parks, and other nature inspired scenery that will surely reconnect you with Mother Nature even if the island is also surrounded with modern architectural marvels.
As mentioned earlier, Singapore is a force to be reckoned with mainly because of its reputation in various industries. Its overall standing as an economy is what probably separates it from the other fastest growing Asian countries. Singapore has achieved many important milestones; it is ranked #1 in Asia on the United Nations Human Development Index. Its quality of life, education, healthcare, safety and security as well as housing are among the highest internationally.
It is also regarded as the 3rd largest foreign exchange market, 3rd largest financial and trading center internationally, and also the 3rd in terms of oil refinery. The city is also declared as the best investment potential in Asia, it is also houses 2nd busiest container port. Singapore is even recognized as the most technology – ready country in the world.
It is Asia's top International Meetings City, 2nd most competitive country, and being a tax haven is also under its belt. Oh just in case you did not know, Singapore is also one of the founding members of the Association of Southeast Asian Nations (ASEAN). It is considered as the Switzerland of Asia, and several economist referred to it as the "World's Only Shopping Mall with a Seat in the United Nations"
Wow, that's saying something. What more can you ask for?
Before Singapore became one of the rising Asian cities today and before it became the hub of tourists all over the world it had gone through different phases and major changes; let's take a look at its past so we can appreciate the city's present and look forward to its future.
1819: Singapore was formally established by Sir Stamford Raffles as a trading post for the British East India Company which was organized in order to set up a trading system between India and East Asia.
1867: Singapore is formerly a part of Straits Settlements established by Great Britain together with other 2 trade centers
1942: Japan occupied Singapore during the Second World War; it was renamed as Singapore Light of the South.
1945: Japan had fallen and World War II was over. The country is now under the supervision of the British military authorities.
1946: Singapore becomes a separate British colony.
1954: A famous Singaporean activist named
Lee Kuan Yew became one of the Founders of the People's Action Party. It is still Singapore's leading political party today.
1958: The State of Singapore was officially established as Great Britain allowed the country to have its own government.
1959: Lee Kuan Yew becomes Singapore's first elected prime minister.
1963: Singapore joins the Federation of Malaysia.
1965: Singapore becomes an independent republic and joins the United Nations.
1967: Singapore also became one of the five founding members of the Association of Southeast Asian Nations (ASEAN).
1971: Britain withdraws its last military forces from Singapore.
1993: Singapore holds its first presidential election. Ong Teng Cheong was elected as president.
2011: Tony Tan is elected president in a close race. The tight election signaled Singaporeans' discontent with the rising cost of living.
Present: Former Prime Minister Lee Kuan Yew's son, Lee Hsien Loong continues to rule the People's Action Party dominate the seats in Parliament.
Want to read the entire thing?