► Chapter One: Prague Overview
► Chapter Three: Getting In and Around Prague
► Chapter Four: Hotels and Accommodations
► Chapter Five: Dining in Prague
► Chapter Six: Tourist Destinations in Prague
► Chapter Seven: Religious Places in Prague
► Chapter Eight: Museums in Prague
► Chapter Nine: Nightlife in Prague
► Chapter Ten: Off – Beaten Path in Prague
Chapter Two: Travel Essentials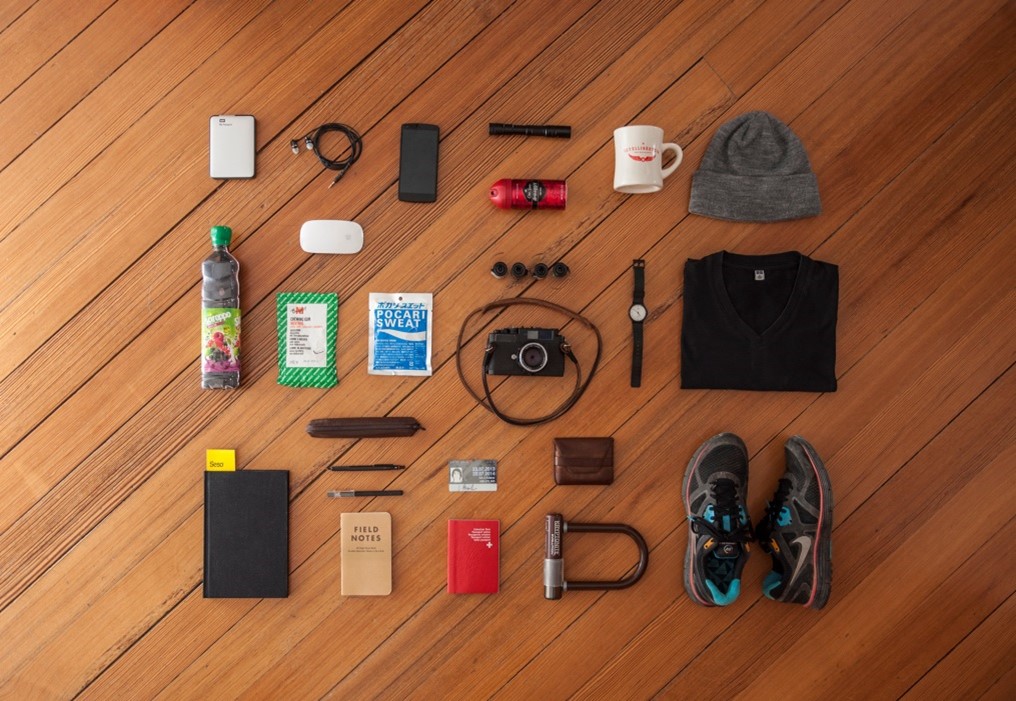 Now that you have learned several things about Prague, and already have general knowledge of the city, the next thing for you to learn about and accomplish before actually going there is the travelling requirements or traveller's info. The travel requirements and some basic reminders in planning your trip to this city are essential in order for you to have a wonderful experience and not get into trouble especially in immigration and customs. In this chapter, you will learn what you need to do for you to be able to travel to Prague, Czech Republic.
You will learn the things you need to bring and be aware of as well as essential information for first time travellers such as money, and communication.
Visa and Passport Requirements
The Czech Republic is part of the European Union (EU) as well as the Schengen area which means that tourists from countries that are also a member of the EU is not required to have a visa, just a valid ID and passport. Generally speaking, if you are a tourist, you need to have a passport with 6 months of validity from your departure date and you are only allowed to stay in the country for 90 days or 3 months.
For citizens of nations that is included in the European Economic Area (EEA) you are also not required to have a visa to enter the country or those visitors who already have a Schengen visa. If you are going directly to Prague or through another Schengen country, you don't need to worry about visa requirements.
If you are also a family member of an EU citizen, even if you are not a permanent resident or only hold a temporary permit from other EU countries, you're not required to acquire a visa.
However, if you are planning to stay longer in Prague or the Czech Republic for an extended vacation or other private matters, you may need to show proof that you have sufficient funds that will last you for your intended period. You may also be asked to show a confirmed onward and return flight tickets, and also the address of the place you're going to stay in/ hotel booking confirmation.
Aside from the countries mentioned above, here are the lists of nations that are also allowed in Czech Republic without a visa, same rules apply but there may also be some restrictions for selected countries.
Albania
Andorra
Antigua and
Bermuda
Argentina
Australia
Bahamas
Barbados
Bosnia and Herzegovina
Brazil
Brunei
Canada
Chile
Costa Rica
Croatia
Guatemala
Honduras
Hong Kong
Israel
Japan
Macedonia
Macao
Malaysia
Mauritius
Mexico
Monaco
Montenegro
New Zealand
Nicaragua
Panama
Paraguay
Saint Christopher & Nevis
Salvador
San Marino
Serbia
Seychelles
Singapore
South Korea
Taiwan
Trinidad and Tobago
Uruguay
USA
Vatican
Venezuela
For citizens of nations that are not included in the list mentioned above, you are required to acquire a Schengen Visa to enter Czech Republic or even other countries that are part of the European Union. For more information, we recommend visiting Czech Republic's Official Immigration Website or visit any Czech embassy in your home country if any.
You cannot find a visa application office at the Prague Airport or any border crossings; if you arrived without a Schengen visa you won't be granted access to the country.
Tourists and visitors should pass the Immigration and Security Checkpoints in various points of entry. Tourists are also not allowed to engage in any form of occupation, profession, business or any form of paid employment while in the country. You also maybe ask to register your visa with the police within 3 days upon your arrival.
Traveller's Info
In this section, you will be provided with essential traveler's information on what to do and what not to do in
Prague. Be sure to keep all these essentials in mind while you are traveling.
Money Exchange, ATMs, and Credit Cards
Czech Republic's currency is called Czech Crown (or koruna). The local abbreviation of the currency is Kč, while the international abbreviation is CZK. If you want to know the current official exchange rate, please visit the website of the Czech National Bank.
Exchange counters and offices abound in Prague especially in major tourist attractions, however these offices offer very bad rates plus they also charge other fees. You should also ask employee/s first on how much you would get if you exchange a certain amount before giving them your money so you can compare rates with other offices if ever.
It's highly recommended that you exchange your money at eXchange office that you can find in the city – center. Its office is located at 115 Kaprova Street, 14/13 Prague. You can print out a VIP coupon form online for you to get a good VIP rates. Their office is open until 8 PM only. You can also go to the Main Railway Station in Hlavní nádraží because there are many exchange centers there that offer good rates as well as the Alfa Prague located in the Palladium's Shopping Center.
ATMs can be found in major parts of the city such as airports, hotels, shopping centers and in main banks. It is available 24/7. However, ATMs in Prague charges huge extra fees, and also give you a bad exchange rate. It's recommended to withdraw from Unicredit Bank ATM because it'll give you the right exchange rate and may not charge you high fees.
Credit cards such as Visa, MasterCard and American Express may be accepted in various hotels, restaurants, car rentals and shops but it is selected only. However, it may not come in handy if you are staying in a remote area such as villages and small towns, or areas that are away from tourist spots. It's better to bring cash than rely on your credit or debit card to be sure. It's also possible to pay with Euros or British Pounds in various fast food chains and international stores.
It's also highly advice that you don't exchange money on the streets because there are various gang operations near exchange centers that are targeting tourists. Never ever accept any offers of monetary exchanges on the streets or from unknown people.
Electricity and Voltage
Prague's standard electrical voltage is 220 – 240 volts AC (50 cycles). Majority of the plugs and electric outlets are European standard electrical sockets called the Type C Europlug as well as Type E, and Type F Schuko. You may need a transformer or converter to aid your electrical equipment or appliances. It is highly recommended that you buy the three common kinds of adaptors to make sure that you can charge while in Prague.
Want to read the entire thing?