► Chapter One: Bangkok Overview
► Chapter Three: Getting In and Around Bangkok
► Chapter Four: Best Accommodation Districts
► Chapter Five: Best Dining Places
► Chapter Six: Best Shopping Malls
► Chapter Seven: Best Tourist Spots
► Chapter Eight: Best Temples in Bangkok
► Chapter Nine: Best Nightlife Scene
► Chapter Ten: Off – Beaten Path in Bangkok
Chapter One: Bangkok Overview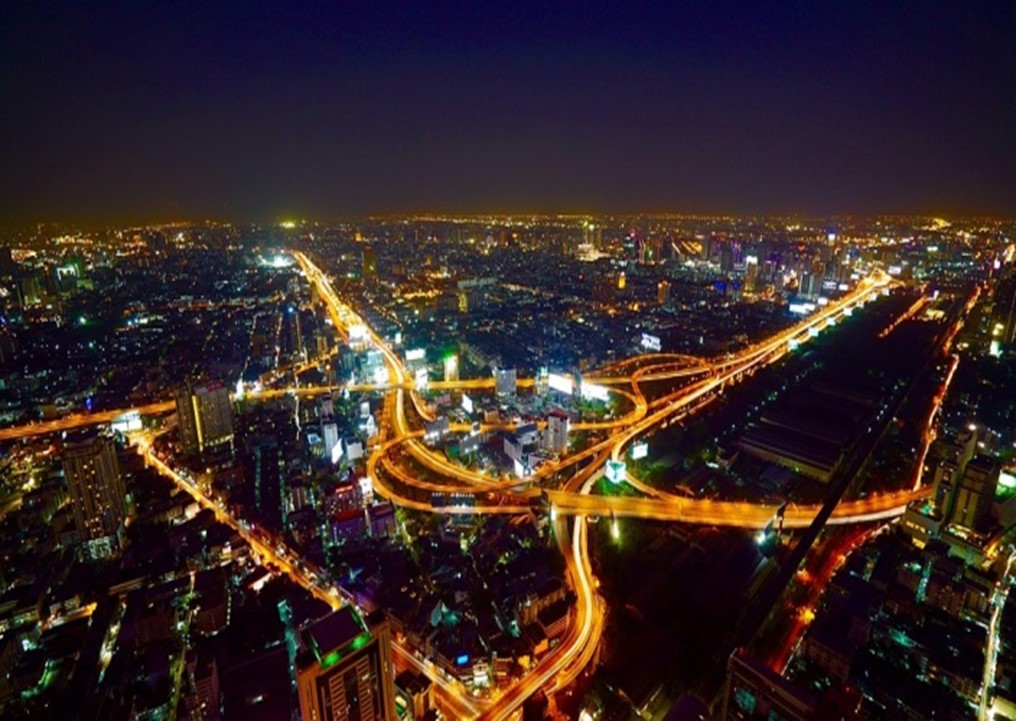 The city of Bangkok have changed for the better; it's modern landmarks, it's new and improved transportation systems, it's vibrant and culturally engaging hot spots, and its people's desire for change, innovation and progress all contributed to advance the city further and make it one of the leading cities in Asia. The roots and rich history of power, dynasty, religion culture and tradition where Bangkok and its country of Thailand stands is what keeps this place going for the next generations to come. This chapter will provide you with a wealth of information about Bangkok's rich past, ever – changing present and great future.
The City of Angels is a huge city with over eight million inhabitants and counting! Millions of tourists from around the world loved coming to Bangkok because of its bustling districts. The city is filled with lots of sightseeing opportunities, tasty Thai cuisine, vibrant nightlife, great accommodations, accessible transportations, and huge shopping malls – not to mention its towering skylines and cozy hotels and accommodating locals.
The city of Bangkok started out as a small trading post near the shores of the Chao Phraya River. It became Siam's capital (former name of Thailand) around 1782 when King Rama I, first royalty during the Chakri dynasty declared it as such right after the Burmese invaders burned the city of Ayutthaya, fortunately these Burmese invaders wasn't successful in conquering the city, had it been that way, Bangkok will not evolved into what it is today.  Since then, the city became known as the city of angels and had become a sort of national treasure for Thai people and the country of Thailand. It became the center for cultural, financial, political, economic and diplomatic affairs. Now, it is one of Thailand's major powerhouse that drives its economic growth.
Tourists coming from both the east and the west will surely enjoy their trip because the city offers the best of both worlds. There's actually more to Thailand's capital that meets the eye. If this is your first time traveling in the city or in the country, you'll probably be quite fascinated with the so – called Thai mentality that makes up the city. Thai's sort of have a quintessential personality which is probably the reason why Bangkok is a lively hub of fun filled activities that you will not quite experience in other countries particularly in the west. You'll immediately get this feeling once you step foot in the city.
Bangkok is often misled because of its naughty nightlife, intense humidity levels, messy and overcrowded streets and its super congested roads because of heavy traffic. All these may not impress you at first because this is what tourists most likely see upon arriving in this beautiful city. Don't let that stop you from enjoying the city of angels, after all it won't have that kind of reputation if it was in fact similar to hell would it?
Bangkok is one of Asia's busiest cosmopolitan places that have something for everyone. It's a thriving city with an unforgettable atmosphere and filled with surprises that await any curious mind in almost every corner. As long as you're open to fresh experiences, you'll surely have a great time and will not be easily fooled by the sometimes overwhelming urban life façade.
This section will give you what went down with Bangkok's history so that you'll have an idea how far the city has come.
Ancient Thailand
7th Century A.D:  The ethnic Mon tribe who were believed to have practice Hinduism and Buddhism pre – dominates the city of Sukhothai. This is also the time when Thailand's capital where the first major kingdom was established.
1238 – 1448: The kingdom of Sukhothai conquered most southern areas that are now much of the modern – day Thailand before it was eclipsed by its rival kingdom called the Ayutthaya Kingdom.
1350 – 1767: The Ayutthaya Kingdom ruled Thailand and most parts of other neighboring countries like Burma, Cambodia (formerly known as Khmer) and Laos.
1767: Burmese successfully attacked the capital and the Ayutthaya Kingdom was brought to an end.
1768-1782: Thonburi Kingdom established Thai control but was later defeated through a coup led by General Chao Phraya Chakri and founded a new dynasty in the city of Bangkok.
Modern Day Thailand
1782: The Chakri Dynasty began and continued to rule in Thailand to this day. The city of Bangkok was declared as the new capital.
1804 -1868: Marks Thailand's modernization based on western countries under King Rama IV.
1917: Thailand became Great Britain's ally during the First World War.
1939: The country's officially changed its name from Siam to Thailand which means the land of the free.
1965 – 1970's: Thailand fought in Vietnam, and also permitted U.S. troops to establish bases during the Vietnam War.
1980: Military took over and General Prem Tinsulanonda assumes power, he was then re – elected in 1986 but soon lost to General Chatichai Choonhaven in the 1988 elections.
Want to read the entire thing?