► Chapter One: Are You Ready to Start Dating Again?
► Chapter Two: Where Should You Look?
► Chapter Three: First Date Ideas
► Chapter Four: When Should You Get Your Kids Involved?
► Chapter Five: Sex in a New Relationship
► Chapter Six: Quick Tips for Single Parent Dating
► Chapter Seven: When Should You Mention the "M" Word?
Chapter Three: First Date Ideas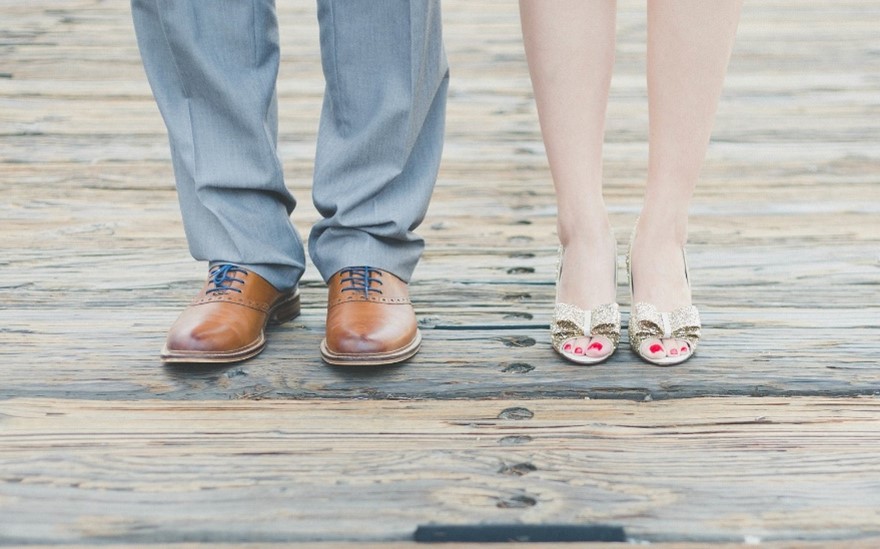 Once you have found someone you feel a connection with, the next step is to start dating! But how do you make the leap from talking to dating and what should you do for your first date? If it's been a while since you were in the dating pool, questions like these can seem overwhelming. In this chapter, you will learn about the do's and don'ts of first dates. You will also receive some tips for having a date at a restaurant as well as some conversation starters. With all of this information in mind you can enter the dating pool again with confidence and a positive attitude.
1.) Where NOT to Have a First Date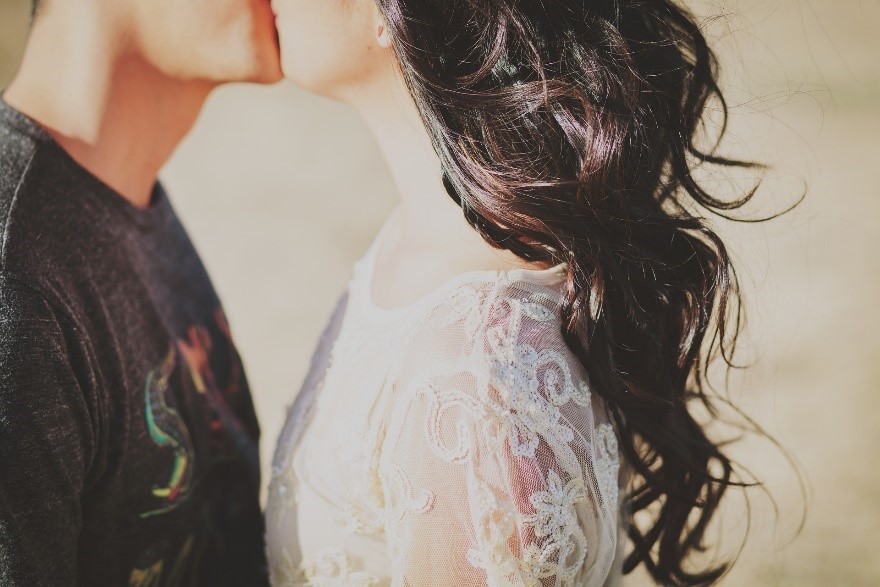 Before you start thinking about where to have your first date with a new love interest, you should be aware of certain things that do NOT make good first dates. Choosing the right location for your first date is incredibly important because this is the first time that the two of you will be spending any real time together. You want to choose an activity you both enjoy, but you also want to make sure that anything you choose gives you two a chance to talk and get to know one another.
On the following page, you will find a few things that do NOT make good first dates:
Going to a movie. A first dateis probably not the best opportunity to see that new movie you've been dying to see. You might enjoy the movie, but you won't be able to talk to your date and you'll end the night in the same place you started – knowing nothing about each other.
Going to a restaurant. A dinnerdate is the go-to for many people when it comes to first dates but there are many reasons why this may not be the best option. For one thing, it forces the two of you to spend the evening staring at each other, peppering the other with questions. Dinner dates can get very personal very quickly and it can be an awkward situation for the both of you.
Going to a familyfunction. Inviting your date to a family picnic may sound like a fun, care-free date but it can actually be very stressful and intimidating for your date. Introducing a new partner to the family on the first date is too much too soon.
Going on a group activity. Inviting your new loveinterest to join you on a group outing with your friends might also seem like a good date idea but, again, it puts a lot of pressure on your date and you may not have the chance to really get to know each other with all of those extra people around.
Hanging out at home. It may seem like a good idea to have a casualdate at home as your first meeting, but it generally isn't. Inviting your date to "hang out" shows that you don't have enough interest in them to plan something and it could send the wrong signals about your intentions.
Going to the mall. Having a first dateat the mall may seem like a good chance to spend some time together and shopping will give you something to talk  But, in many cases, this kind of date backfires because it is an impersonal activity.
There are many more activities that make for bad first dates but, by now, you should have an understanding of what makes a bad date bad. If the date doesn't give you an opportunity to spend some face-to-face time with your date and if it doesn't allow you to talk and get to know each other, it's probably not a good first date. First dates should be fun, so engaging in some kind of activity is always good, as long as it doesn't prevent you from really connecting and talking to each other.
2.) Fun, Friendly and Free Date Ideas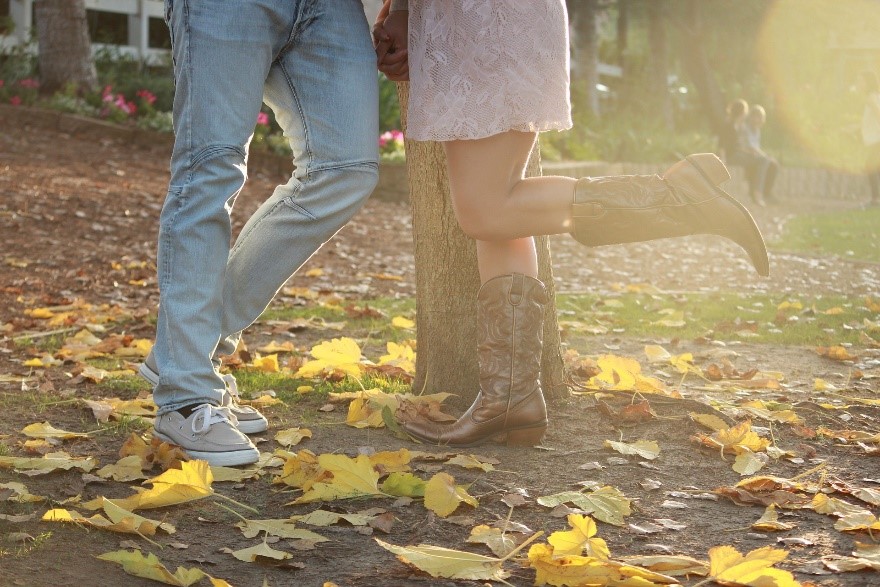 Now that you know what makes for a bad first date, you may be wondering about what makes for a good first date. First dates are always a little bit stressful, but planning ahead can take some of the pressure off. For example, it never hurts to have some topics for conversation prepared – don't memorize a monologue, but think of some funny stories you can tell or questions you want to ask your date. An ideal first date will leave opportunities for conversation while also allowing you and your date to have some fun together with a shared interest or activity.
While you and your date are enjoying some time together, try to keep things light and casual as much as possible. If an awkward moment occurs, don't sit there sweating – make a joke about it to diffuse the tension. If things are going well between you, don't be afraid to initiate a little bit of physical contact to show your date that you are interested – a hand on the shoulder or a touch to the arm can communicate your feelings without words.
To help you decide what to do on your first date, here are some simple date ideas that are fun, friendly, and free:
Go for a hikein a local park. Going for a hike is a simple but enjoyable activity that also leaves plenty of time for you two to talk and get to know each other.
Find a free concert in your area. Free concertsare the perfect summer date and they give you an activity to plan around starting with dinner and ending with post-concert drinks.
Visit your local farmers' market. Going to a farmers' market or a foodfestival can be fun and you'll be able to snack on free samples!
Go to a museumthat offers free admission. Find out what kind of interests your date has and then pick a museum you can both enjoy like an art museum, a museum of natural history, or a local history museum.
Attend a trivianight. Find a local bar that offers trivia night and pair up together to see how well you do. You may impress your date with your knowledge or you may end up laughing about how horrible you are at trivia.
Visit some local artgalleries. Look up some local art galleries and make an afternoon (or evening) crawl out of it. Many cities actually sponsor art crawls where the galleries offer refreshments.
Go on a brewery tour. Many brewery toursare free and, best of all, you'll get free beer samples! You may also be able to find distillery or winery tours in your area.
Have a game night. Take some of your favorite childhoodboard games to a coffee shop and spend the evening playing Chutes and Ladders and Candyland.
Go to the beach. If the weather is nice and warm, a beach dateis a great idea! Take a picnic with you and spend some time relaxing by the water.
Volunteer somewhere together. From serving meals at a homeless shelter to walking rescue dogs, there are countless opportunities for volunteeringin your area and it can make for a great first date.
Go for a scenic drive. Hop in the car and hit the road, exploring a new area of the city that you've never been to or take advantage of back roads.
Make a scavenger hunt. Together, create a list of items you might find then take your list with you as you explore a new part of town, looking for the items on your list.
Want to read the entire thing?