► Chapter One: An Overview of Costa Rica
► Chapter Two: Immigration
► Chapter Three: Expat Districts and Cost of Living in Costa Rica
► Chapter Four: Housing and Estate Planning
► Chapter Five: Utilities and Communication Services in Costa Rica
► Chapter Six: Work and Business in Costa Rica
► Chapter Seven: Family & Education in Costa Rica
► Chapter Eight: Taxes & Banking in Costa Rica
► Chapter Nine: Retirement and Healthcare in Costa Rica
► Chapter Ten: Preparing for Your Relocation in Costa Rica
Chapter Two: Immigration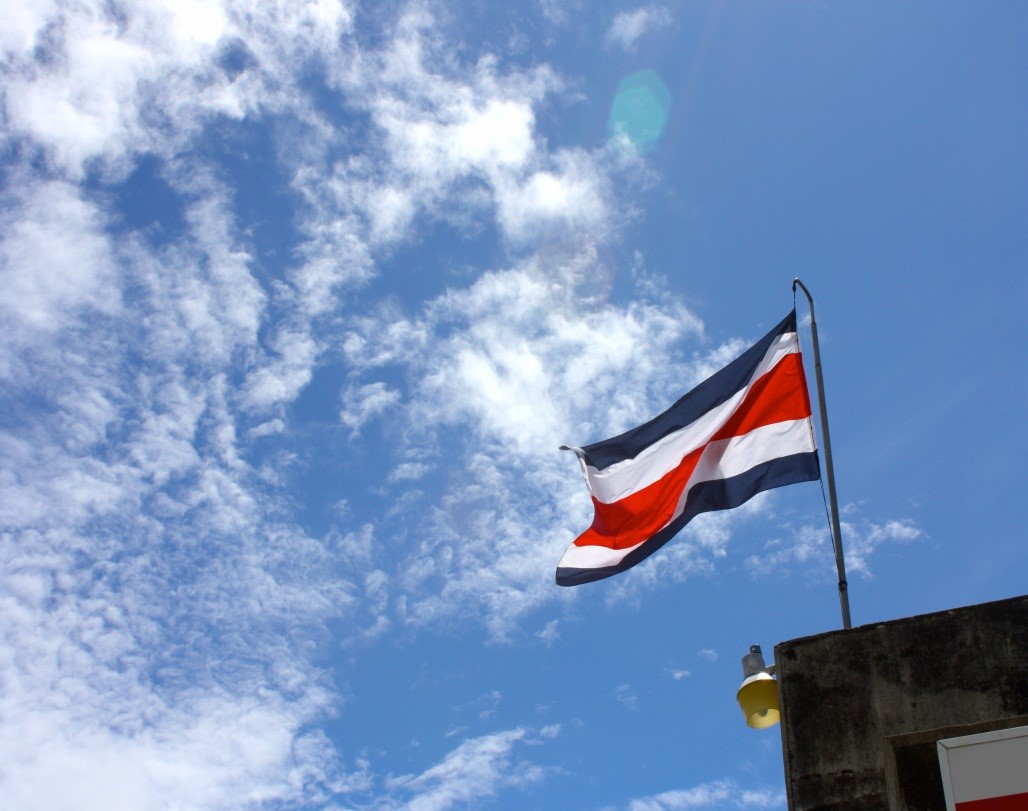 Everything related to residency in Costa Rica is handled by the Department of Immigration or the Dirrecion General Migracion Y Extranjeria which is located in the capital city of San Jose. The immigration law provides 3 main residency categories namely; permanent residency, temporary residency, and special categories which what you'll learn later on in the following pages. This chapter will cover everything you need to know about getting a temporary and permanent residency in Costa Rica for you and your family.
It will also include how you can live in the country by legally obtaining a residency status. If you check online, say from social media posts, blogs, and some websites there almost always lots of information, or should I say, misinformation about how foreigners can attain such status and get their residency visa which is why the goal of this chapter is to only give you nothing but facts directly coming from the Costa Rican Immigration policies and the immigration law.
This chapter will also provide you with a wealth of information about the different immigration categories – what are they, and what do you need to qualify; I'll also list the documents you'll need to apply for residency; the step by step application process and how it works or how you can file it; what happens once you've filed your application or what you can expect when waiting for the residency approval; and lastly, we'll give some tips on how you can claim your residency card and what you need to do once you or your family is approved.
Different Types of Immigration Programs in Costa Rica
Temporary Residency Immigration Program
Temporary residency is the most common initial classification or program that most expats or foreigners apply for in Costa Rica. There are different categories under the temporary residency program which we will lay out here, so just read it and see where you/ your family fits in. The 3 categories in availing a temporary residency visa are the following:
Pensionado (Retiree)
Rentista (Income Recipient)
Investor (Inversionista)
Pensionado Residency (Retiree)
This means residency based on pension. This category perfectly fits expatriates who are already retirees and are looking to relocate in Costa Rica. Obviously, for you to qualify, you'll need pension – a lifetime pension. The minimum pension required is US$1,000 per month, and that includes your spouse and dependents (if any) in your application. Without having reached the minimum of a thousand dollars per month, you won't be able to acquire this type of visa. Examples of pensions include the following:
Social Security
Government Pension
Disability Pension
Private Pension
Acquiring any of the pensions mentioned above will qualify you to apply for temporary residency under the Pensionado program.
Rentista Residency (Income Based Residency)
The Rentista Residency program or category is available for foreign expats who don't have a pension. This is usually where most expats fall into. It will require you to prove that you have a monthly income of US$2,500. This amount will also include your spouse and any of your children under the age of 25 years old as they will serve as your dependents.
The easiest way to prove your income is to get a letter from your bank or financial institution, whether you're bank is in North America, Europe or Asia or even in Costa Rica; you'll need to acquire an official letter from them stating that you will receive US$2,500 per month for the next 2 years. The keywords that will help you are "permanent" and "stable." The reason for this is because that's what the law states.
Investor Residency (Income Based Residency)
As the name implies, it will require you to make an investment. The minimum investment is US$200,000. Once approved, it will include your spouse and any of your children under the age of 25 years old as they will serve as your dependents. This is more suitable if you're planning to move to Costa Rica for business purposes or if you're an entrepreneur/ investor in your own country as you'll need to prove that you have a capital.
You might be wondering what you need to invest in to qualify in this category. According to the law, you can invest the required amount in real estate or real property, purchasing shares of company or stocks, negotiable instruments, productive projects or projects that the country deems of national interest. The most important thing in this newly updated law is that, it now allows potential expats or foreigners to invest in real estate. This means you can qualify for temporary residency under this category by simply acquiring or purchasing a house, condominium, farms or perhaps vacation properties which is great because it's like hitting 2 birds with one stone. You can get approved as long as you have the capital, and also buy a house using that same capital.
What are the benefits of acquiring residency?
Most people ask this question; does it give me discounts or are there any sorts of task exemptions or are there any sorts of incentives like waving your import duties etc. Unfortunately, Costa Rica or having a temporary resident status doesn't give any of the things aforementioned or financial benefits other than acquiring a legal status to remain in the country.
Your application will need to be written in Spanish but for the purposes of this guide book, we'll break down what your application paper needs to contain in English. These are the information you'll need to provide before filing it in the Department of Immigration:
Name of applicants
Nationality
Passport Number
Date of Birth
Occupation
Name of Parents
Entry Date to Costa Rica
Income information
Local Address
Supporting Documents
Where to receive notices
Signature Date and Authentication (by a known republic)
This section will discuss the supporting documents that must accompany your residency application. This can also apply when applying for permanent residency visa.
Want to read the entire thing?