► Chapter One: All About the Collies
► Chapter Two: Choosing a Border Collie
► Chapter Three: Acquiring a Border Collie
► Chapter Four: Bringing Home Your New Border Collie
► Chapter Five: Border Collie's Basic Needs
► Chapter Six: Management of Common Dog Problems
► Chapter Seven: The Aging Dog
Chapter Three: Acquiring a Border Collie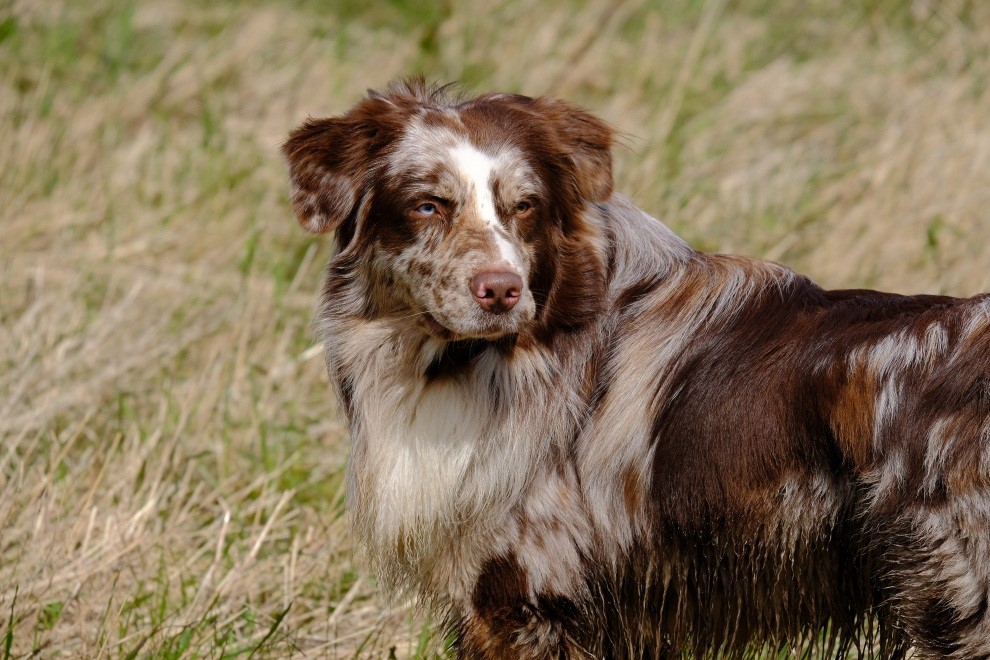 A dog breeder isn't like a veterinarian, teacher or a lawyer; you can't measure a breeder by checking if they have any training recognition or any sort of educational attainment related to breeding animals because the standard of being a reputable breeder is based on the temperament and overall health of the pups they raised. Most animal breeders do this job not for the purpose of just making a quick buck but because they truly are passionate about breeding a particular canine. They have a genuine love and compassion for the dogs they breed, and always act in the best interest of the individual pups they raise.
If you want to acquire the best Border Collie breed, you have to ensure that you only buy it from a reputable and responsible breeder. This chapter will guide you on how to identify one, and also give you other options should you choose to buy from other sources. You'll also learn the purchase price of Border Collies as well as how you can legally acquire them.
The Reputable Breeder Detector
There are two kinds of animal breeders; one is only concern about the money that they'll get from it while the other is more concern on how to advance the breed – and they treat their pups as if it's one of their own, they want to make sure that their babies are going to good and responsible keepers. You can easily detect which are the reputable breeders by simply asking them a couple of questions. In fact, you can already know if they are reputable or a responsible breeder if they themselves ask you a question.
Make sure to ask the following questions to your prospective breeder:
Do you have a contract? (The contract must clearly outline a refund policy and health guarantees – more on this later).
Do you know the history of the pups' parents? (The breeder should know who the parents are so that you can ask for a lineage chart to know if the puppy is from a healthy family).
Can you show me the breeding or kennel area? (You have to check if the kennel is sanitary, animal friendly and more than adequate for the litters).
Are you recognized by any local/ national breeding organization or dog club for the Border Collie breed? (It's better if the breeder is a member of any dog club or is recognized by a breeding organization because this is an indication that they adhere to the breed's standards).
How often do you breed your male/ female Collies? How many times do they reproduce in a year? (Dogs should be bred at least once a year only, and the current limit of per bitch is only six).
These are some of the questions you need to ask your prospective breeder. Keep in mind that the breeder you choose should be first and foremost concerned with the health and safety of their litter. They will only allow serious buyers to handle their pups. Expect them to also ask you some questions regarding your job, time etc. because this is how they will know if you too are a responsible keeper.
Other Sources and Purchase Price
Pet Stores
Various pet stores sell Border Collie breed and it ranges around $200 to $400 which is around the same price that legit breeders are offering for their pups. However, we don't recommend acquiring your Border Collie from pet stores because there's usually very little information on where they came from. You won't be sure of its health, and the dog's temperament. In addition to that, pups that are being sold to pet stores usually come from puppy mills that are mass breeding dogs, and are not being taken care of health wise.
Rescues
There are various rescue centers in the U.S. and even in the U.K that houses abandoned Border Collie dogs. Rescue centers are built to help find new home for abandoned dog breeds. Depending on where you live, you may find a Border Collie that you prefer. They usually house young and adult breeds as well as senior dogs.
Perhaps the main advantage of acquiring your pet from rescue centers is that you already have an idea of the kind of temperament/ behavior the dog has. On top of that they are usually well taken care of; dogs from rescue shelters are already vaccinated and sometimes neutered/ spayed already.
Some rescue center will charge you with a basic fee for you to legally adopt the abandoned Border Collie. It will cost you just about $100 to $200. The price will depend on the shelter and/ or the length of time that dog stayed with them. Sometimes they will also ask an additional donation if ever the dog required a special treatment from the vet. Usually, dogs from rescue centers are in poor health but because they are well – taken care of, you can be quite sure that they are already healthy and well – trained once they are adopted out. Vets usually volunteer to take care of the dogs in rescue centers. The money you'll donate is used to provide the needed food and meds for future rescue animals.
Legit Breeders
The best option is to really acquire your Border Collie from a breeder that's an expert in this particularly canine. You can find lots of Border Collie breeder across the country. Although it may cost a bit more expensive compared to buying from pet stores or adopting from rescue shelters, you can be sure of the dog's quality.  The cost of the puppy will depend on the following factors:
Want to read the entire thing?